The year 2020 will long be remembered as the year of challenges. And here too at our winery, Ocone Vini 1910,we have made our own contribution to this definition of 2020, completing our refined Bozzovich selection,with a typology of wine that in itself represents a real challenge: rosé.
The choice of a rosé appeared to us to be the best choice to test our wine-making skills with a challenging typology of wine, to which only up until a few years ago, the national market had timidly responded. The awareness of the difficulties of this challenge, however, did not deter us from the intention of making an excellent rosé that via its quality and balance, proves to be a proposal worthy of prominence on the national and international stage.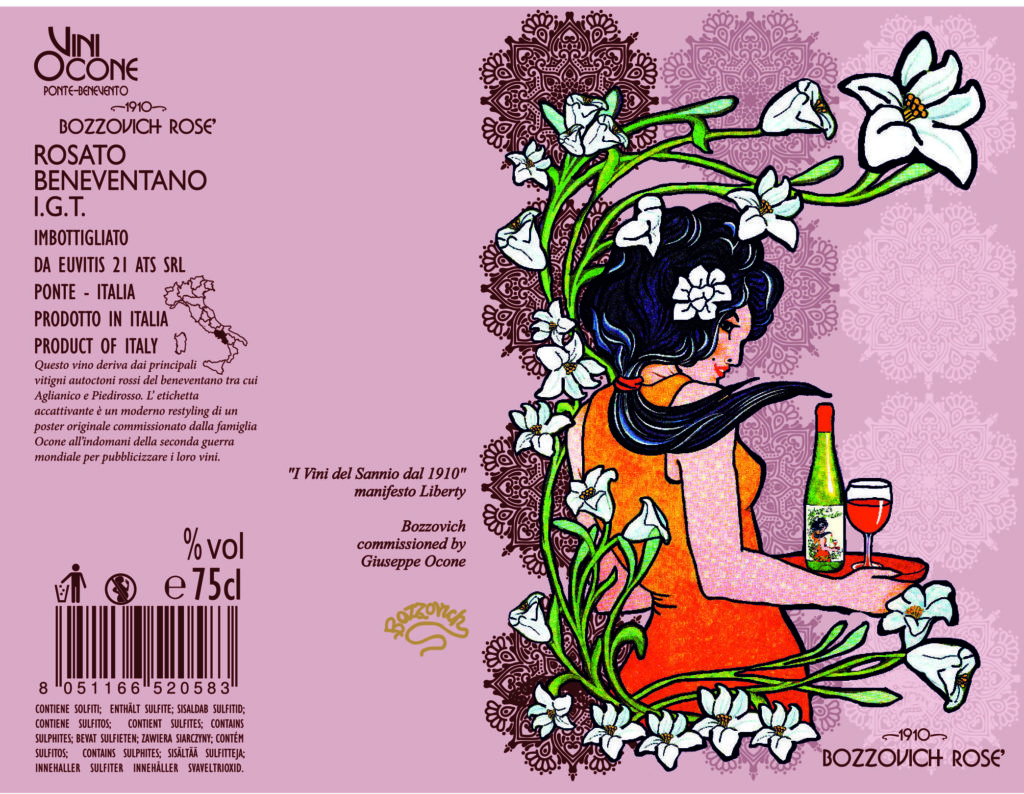 Le origini del vino rosé, secondo diversi esperti di enologia, sarebbero piuttosto recenti essendo stato realizzato per la prima volta in Italia solo durante la Seconda Guerra Mondiale quando un'azienda pugliese (la cantina Leone de Castris) imbottigliò un vino lasciato riposare per qualche ora sulle vinacce. Nacque così il Five Roses della cantina Leone de Castris, che dall'Italia fu importato negli Stati Uniti. Altri studiosi, invece, collocano le radici del pregevole rosé nell'antica Francia, dove si sentì il bisogno di un "vin de soif", leggero e dissetante,
per accompagnare i pasti.
However, beyond the disputes over its origins, it certainly appears that rosé owes much of its fame to the noble French tradition. In Italy, the rosé phenomenon slowly took shape from the experience of the Five Roses reaching in some cases, levels of sheer excellence with the DOC Cerasuolo d'Abruzzo obtained from Montepulciano grapes (the first DOC for a rosé), the DOC Salice Salentino from Negroamaro grapes in Puglia, up to Lake Garda, and the famous Bardolino Chiaretto DOC from Corvina and Rondinella grapes.
La tecnica vinicola c'insegna che sono essenzialmente due i metodi per ottenere questo vino dal colore così particolare e nelle cui sfumature l'occhio sembra perdersi: la prima consistente in una macerazione delle vinacce nel mosto liquido la cui durata dipende soprattutto dal tipo di uva. In genere per le uve dei vitigni Aglianico, Montepulciano e Negroamaro, ricchi di una categoria particolare di polifenoli, tale processo, in genere e salvo rare eccezioni, non supera le 12 ore.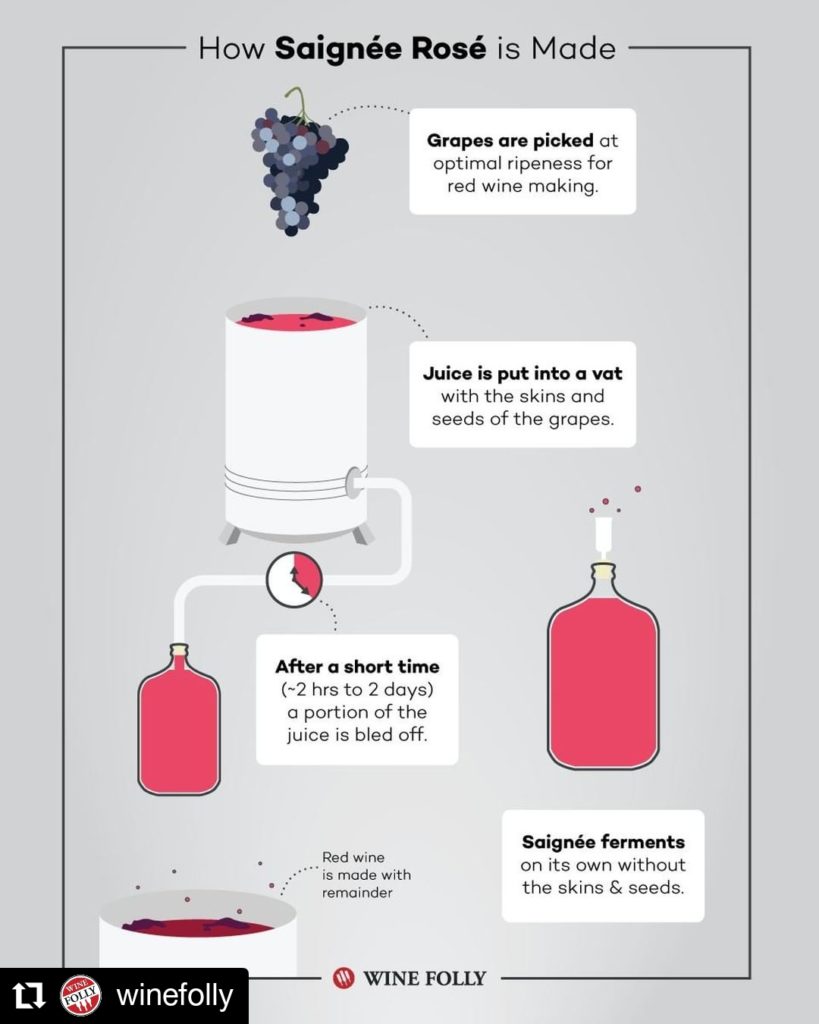 The second technique is that of the so-called "saignéè method", il cui nome è tratto, come appare evidente, da una pratica medica conosciuta fin dall'antichità. Nel settore enologico, il termine salasso indica il più nobile metodo di rosé vinification which takes its name from the "bleeding off" of a part of the must during maceration. The result from the utilisation of this technique is a well-structured, full-bodied wine remarkably rich in aromas accompanied by an unmistakable note of elegance and delicacy. In short, our Bozzovich Rosé.
Obtained from Aglianico and Piedirosso grapes,, Bozzovich Rosé is pale pink color., Its cherry and wild strawberry aromas are accompanied by floral notes of rose and cyclamen.In the mouth, it is fresh and mineral with a pleasant persistence in the finish.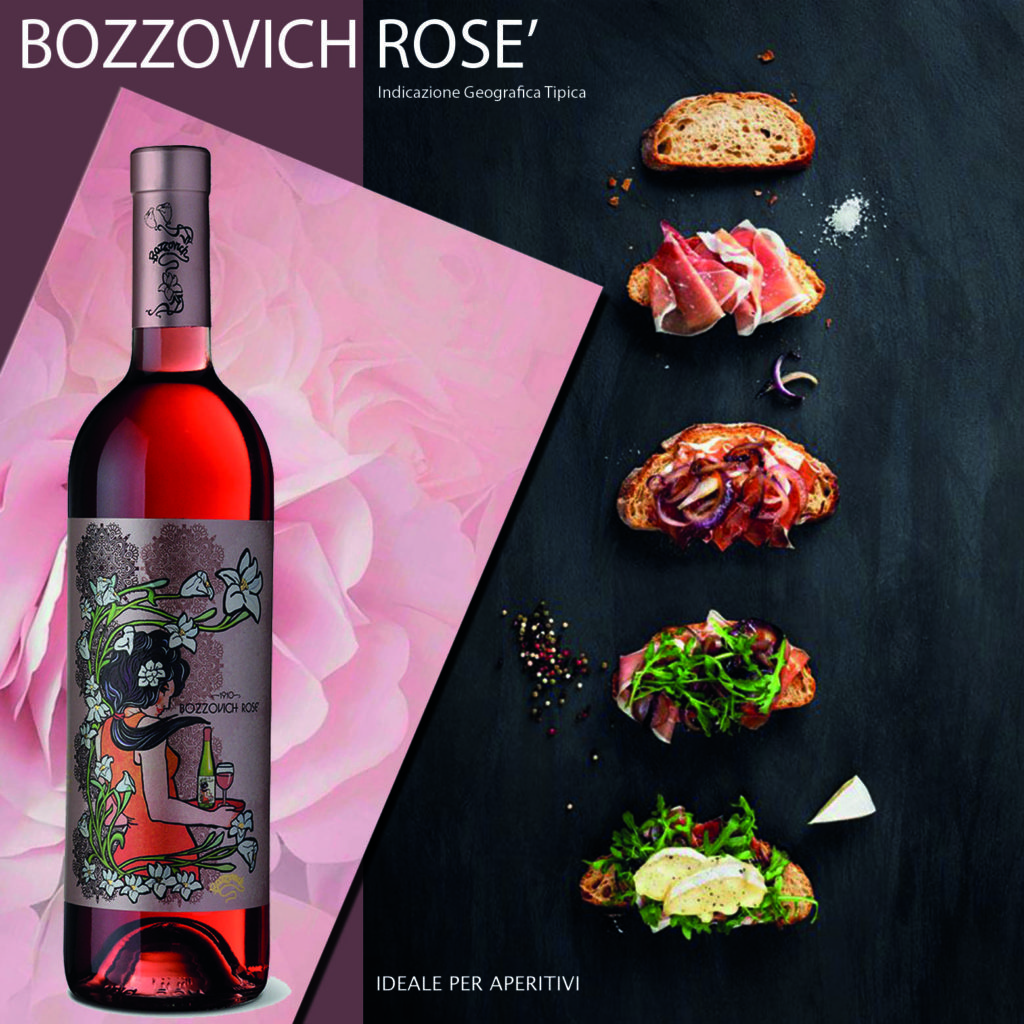 This particular mix of organoleptic components makes it ideal for an aperitif,but equally a versatile accompaniment to many dishes, such as fish and fried appetizers and with shellfish or seafood pasta or rice dishes, which exalt its characteristics. Its versatility also makes it perfect for sushi evenings.
#siphappiness #sipBozzovich