The 2019 harvest registered a general decline in production, at the national level of circa -16%. In our region and especially in the Benevento area, notable declines were due to last year's frosts, leading to a fall in production of circa -5%. The cold weather and the rain during the winter and spring rains delayed the harvest by approximately 10 days. Nevertheless, the good summer season, with little rain, prevented the development of diseases and permitted an optimal maturation of the grapes.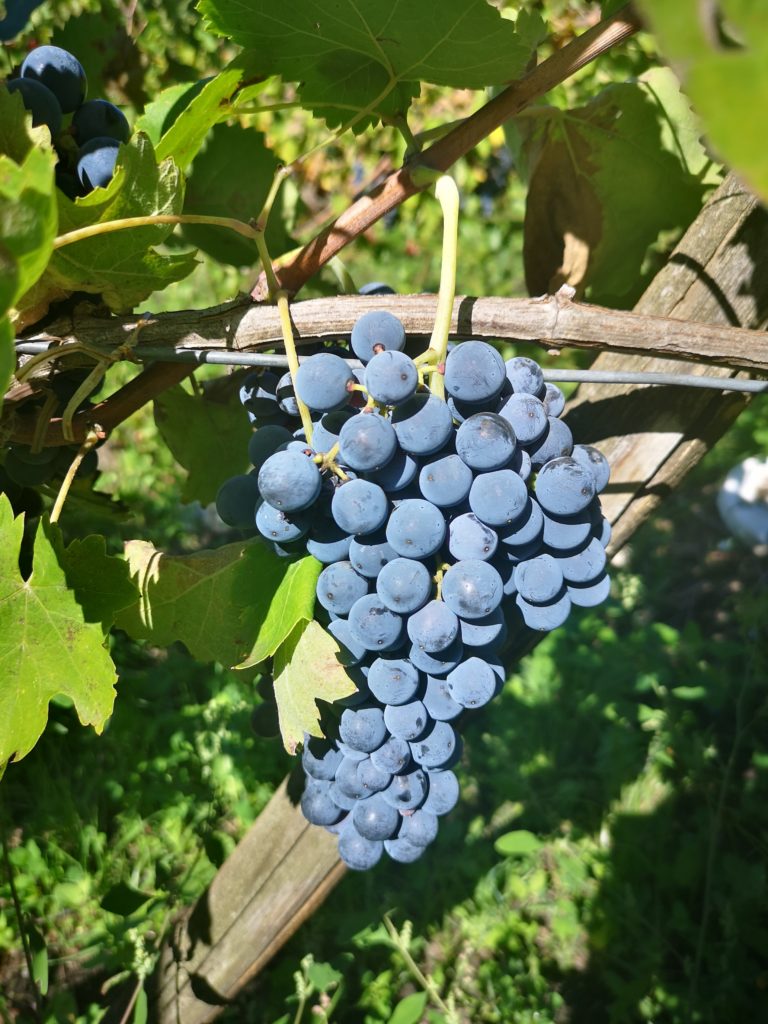 This will therefore be a harvest with less wine, but with the best quality in recent years, in some cases exceptional. We started to harvest the Coda di Volpe grapesin late September, followed by the Falanghina,then the Grecoand the Fiano harvest.From mid-October we harvested the reds: first the Piedirosso grapesand finishing off with theAglianico.The maturation curves realized in our vineyards and the first grapes that arrived in the winery, confirmed an exceptional aromatic and phenolic maturation for the reds from which we expect the best wines of our company's young age.
The vinification of white grapes with cold maceration.
To enhance the expression of the primary aromas of our white grapes, we distributed dry ice onto the whole grapes during crushing. Composed of carbon dioxide in its solid state at a very low temperature, brought to room temperature, this dry ice transforms and becomes gas again. In this way, it is possible to lower the temperature of the grapes to around 0 ° C, protecting the juice from oxidation due to the fact that the air is saturated with carbon dioxide and thus preventing the development of abnormal fermentation. But above all, this permits the just-pressed grapes to undergo a period of pellicular maceration before fermentation begins, thanks to which the must enriches in the aromas present in the skin, which otherwise would be lost due to oxidation. In this way, after fermentation, it is possible to obtain wines with greater varietal characteristics, wines that are fresher and more fragrant.